JOJO Toy:Custom 15CM 20CM jojo plush doll factory
Custom Jojo Plush Toy Case
Size: customized according to the drawing
Fabric: A grade crystal super soft, PP cotton filling

MOQ: 300 pcs

Custom 20CM jojo plush toy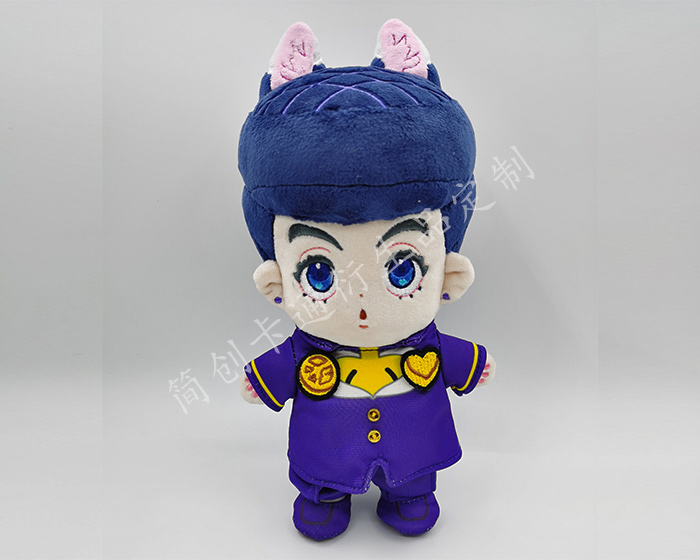 20CM cute JOJO plush toys (front)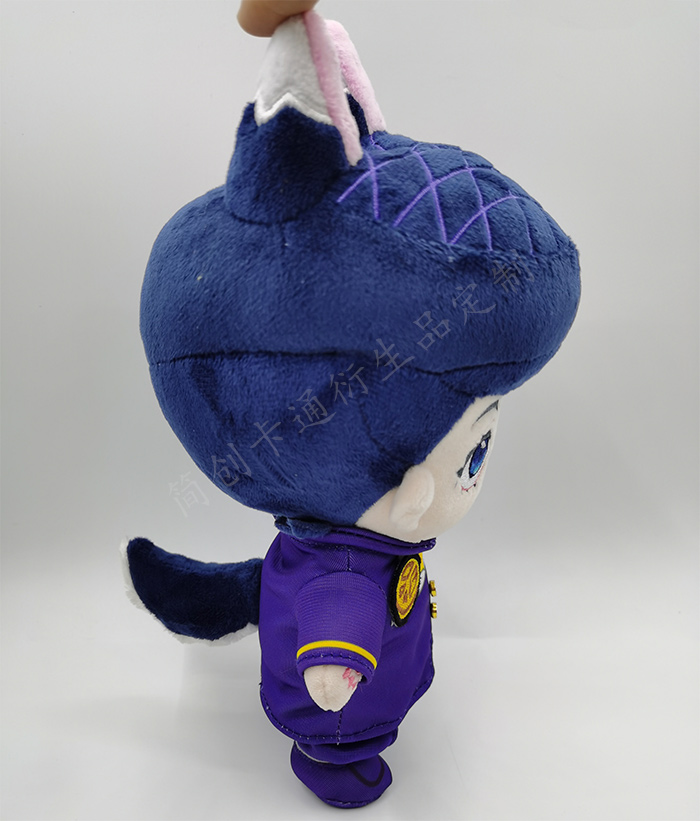 20cm cute JOJO plush toy (side)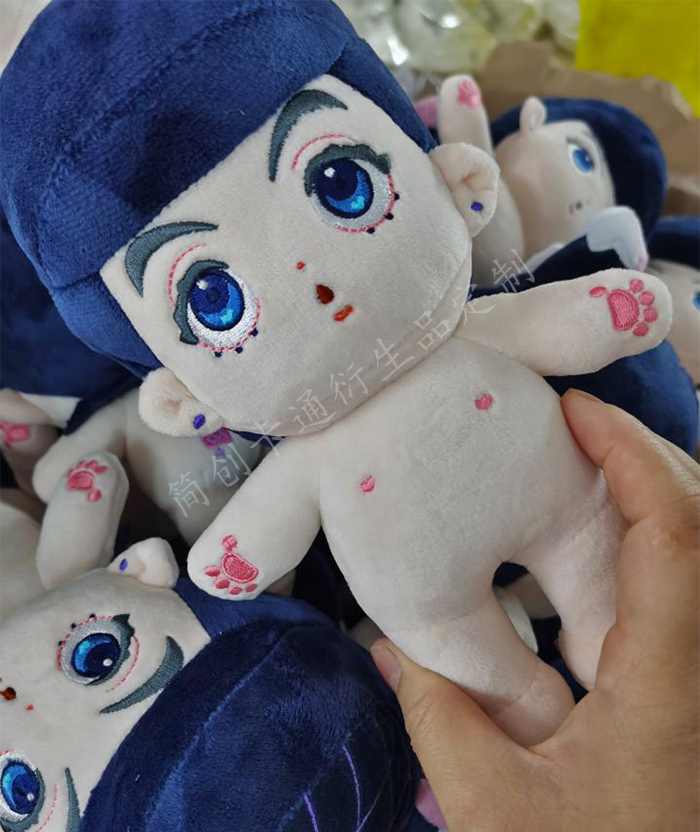 The JOJO baby doll in the bulk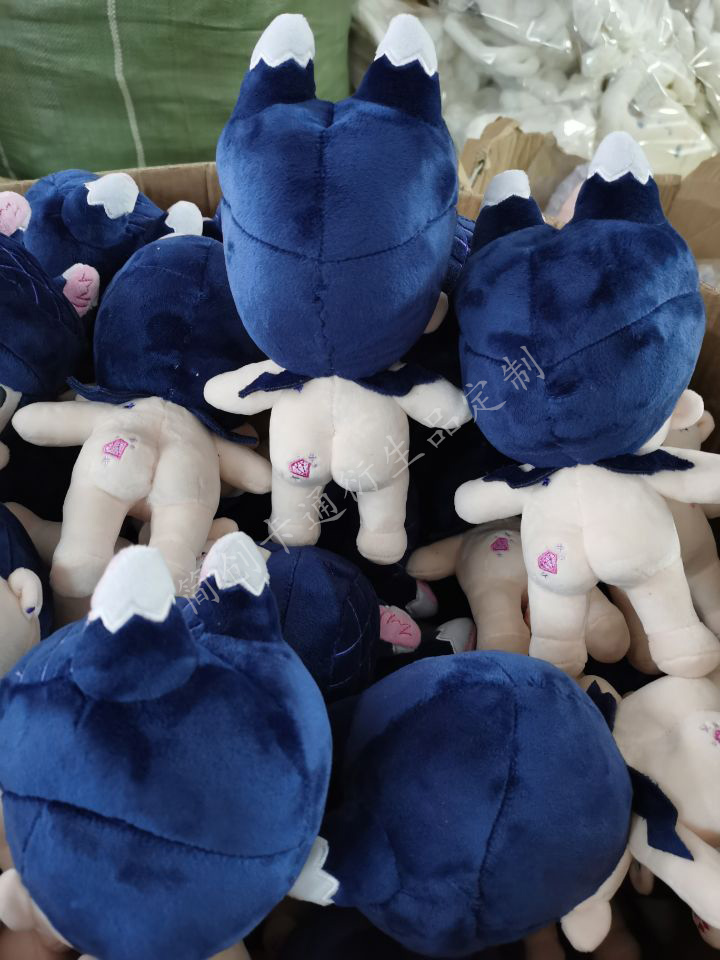 The bulk is under quality inspection (PP super sexy)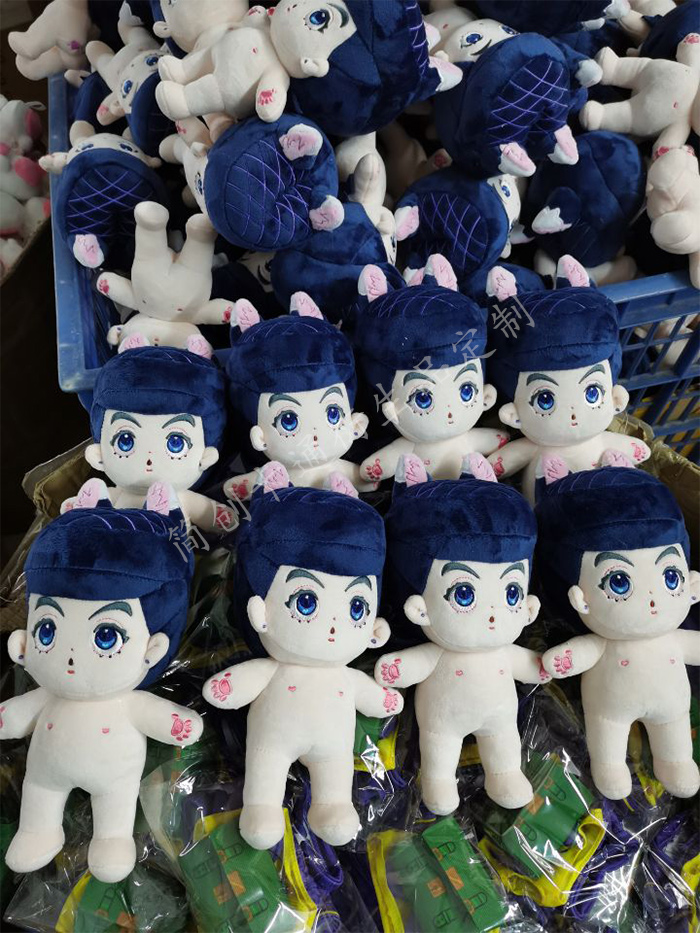 JOJO plush toy are lined up, waiting for the quality inspectors to check again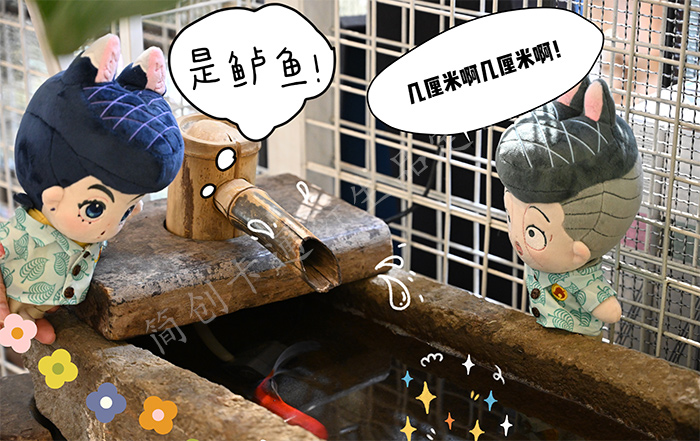 Cotton doll mother back picture (1)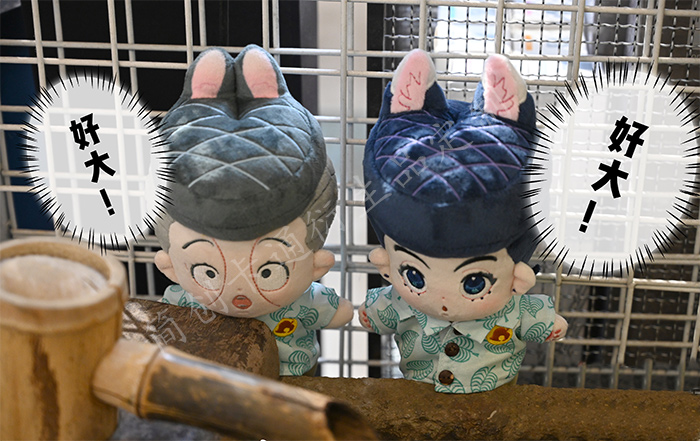 plush toy mother back picture (2)
You may also be interested in the following popular topics:
Can I customize Jojo toys?
While the customization options may be limited, some collectors enjoy customizing Jojo toys through painting or modification to create unique pieces.
How can I clean Jojo toys?
Cleaning methods depend on the material. For action figures, a gentle wipe with a damp cloth may suffice, while plush toys may have specific care instructions for washing.
What is the average price range for Jojo toys?
The price of Jojo toys varies based on factors such as type, size, and whether they are standard releases or limited editions. Prices can range from a few dollars to higher-end collectibles.
Can I custom 20cm plush doll?
20cm plush doll custom to your preferences is a delightful experience. From selecting the perfect fabric textures and colors to designing intricate details, every aspect is tailored to your vision. The process involves skilled craftsmanship, with artisans bringing your ideas to life through careful stitching and artistic precision. The result is a one-of-a-kind 20cm plush doll that reflects your personality or commemorates a special moment. Whether a unique gift for a loved one or a personal keepsake, a plush doll custom creation is a tangible expression of creativity and sentiment, offering a cherished companion that brings joy for years to come.
Do you have many 20cm plush doll pattern?
We provide patterns for some customized plush doll pattern to showcase our production process and level. We will release pictures of recently produced plush doll pattern in moderation and publish them with customer permission.
Creating a custom plush toy is a delightful journey of imagination and craftsmanship. From concept to creation, the process involves designing a unique toy that resonates with personal meaning or captures a specific idea. Skilled artisans bring the custom plush toy to life, meticulously crafting each detail with precision and care. The choice of materials, colors, and textures allows for a truly tailored creation. Whether it's a beloved character, a cherished pet, or a symbol of a special memory, a custom plush toy becomes a tangible representation of individuality and creativity. This personalized treasure holds the power to evoke smiles, evoke memories, and bring comfort for years to come, making it a cherished keepsake and a testament to the artistry of custom craftsmanship.
Jojo plushies, inspired by the iconic characters of the popular Jojo's Bizarre Adventure series, are a delightful fusion of fandom and cuddly companionship. These plushies capture the unique traits and styles of beloved Jojo characters, from their distinct poses to their signature outfits. Crafted with attention to detail, Jojo plushies bring the anime's vibrant world to life, making them cherished collectibles for fans of all ages. Whether it's the daring Joestar lineage or the enigmatic villains, each plushie embodies the essence of the series, offering comfort and camaraderie to enthusiasts. With their charismatic presence and huggable design, Jojo plushies stand as a testament to the enduring impact of a captivating story and the joy of bringing fictional heroes into the tangible realm.
Can I have my company name or logo on my custom plush?
Yes. We can personalize your custom plush in a variety of different ways, including silk screening on a t-shirt or other apparel item or a direct embroidery on the plush toy itself. We can also provide your own hang tags, and personalizing your sewn in labels. All of these details will be discussed during the prototype stage.
Customized production process

Proofing service process:
Step 1: provide a jojo plush toy artwork, our company will confirm the material and color of the fabric with you;
Provide three-view artwork, and the embroidery thread of the artwork is marked with Pantone color number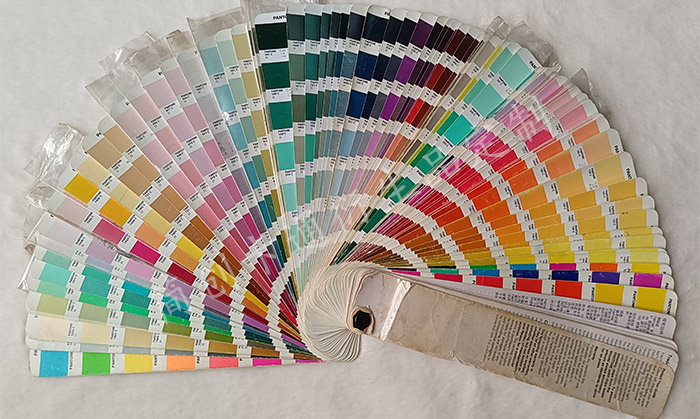 According to the Pantone color number of the artwork, our staff will find similar fabrics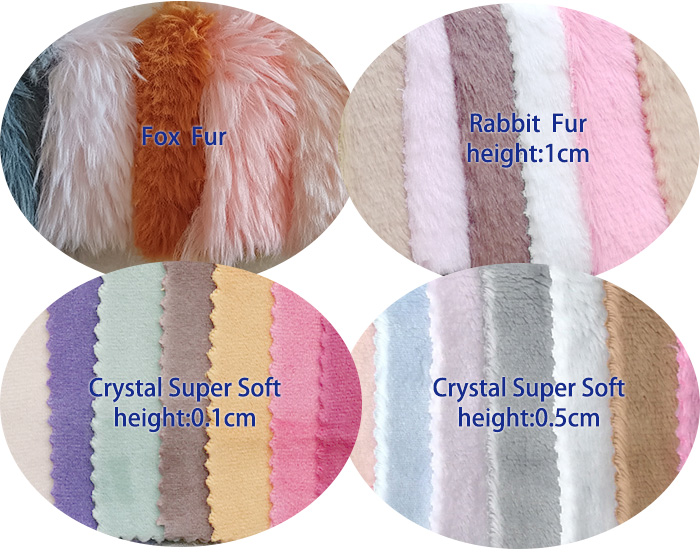 (Provide fabric color cards for customers to choose, for more color cards, please contact our staff)

According to the Pantone color number of the artwork, choose embroidery thread of similar color (the company uses bright embroidery thread for all)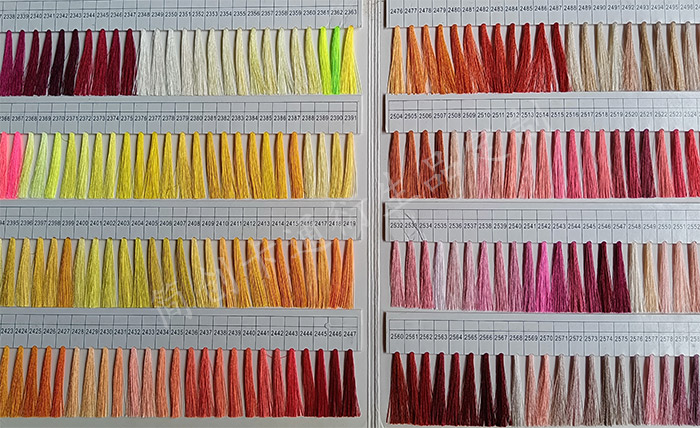 Step 2: After the proofer master is published, communicate with you remotely about the jojo plush toy and make revisions;
Step 3: After remotely confirming that there is no problem with the jojo toy, the doll sample will be mailed to you for final confirmation of the actual sample;
Step 4: After the jojo toy sample is confirmed, send the sample back to our company for mass production order;
Step 5:The normal mass production cycle is 30 working days;
Mass production process:
Step 6: Die cutting or laser cutting of the fabric (most fabrics can be laser cut);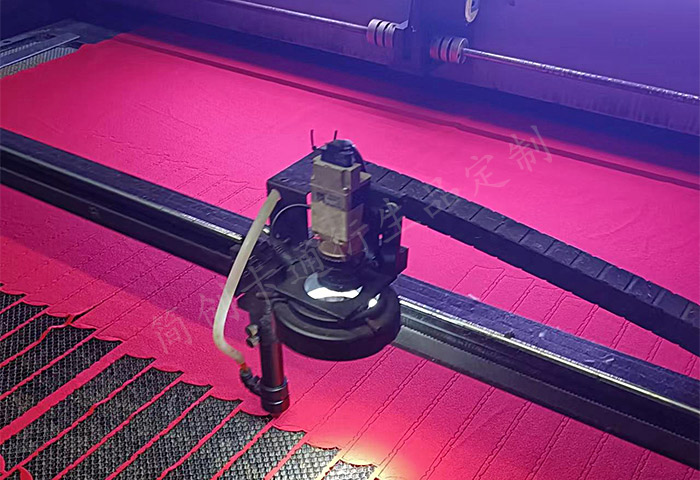 Laser cutting machine in operation in laser workshop
Step 7: Enter the embroidery workshop and carry out various pattern embroidery techniques;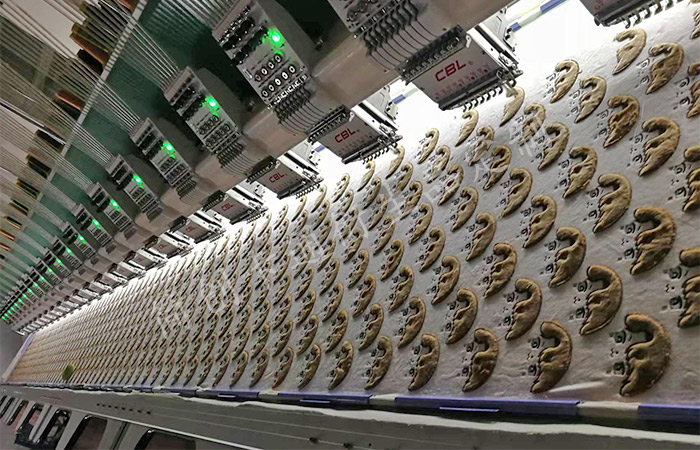 Embroidery machines in operation in the embroidery workshop
(ps: Embroidery machine is also called computerized embroidery machine. It is an embroidery machine with exquisite graphics for dolls. It can realize high-speed and high-efficiency traditional manual embroidery, and can realize "multi-level, multi-layered embroidery" that cannot be achieved by manual embroidery. function, unity and aesthetics" requirements.)

Step 8: Take all the processed pieces and stitch the dolls in the sewing workshop;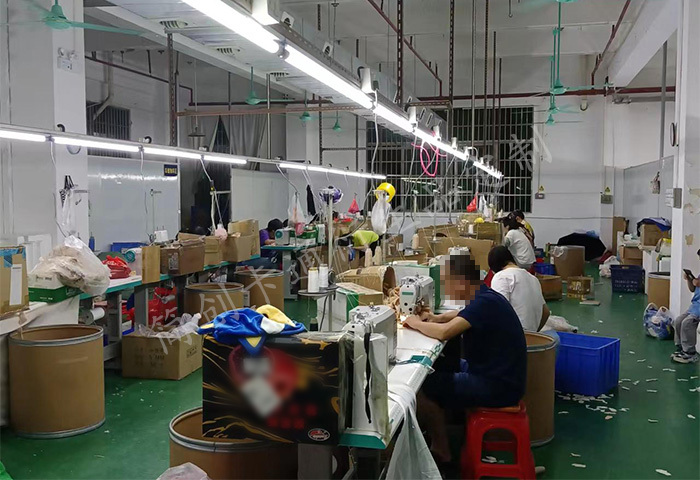 The sewing workshop is sewing the cut pieces. Experienced sewing hands are the greatest guarantee of quality
Step 9: After the dough is sewn, enter the cotton filling workshop to preliminarily shape the plush doll;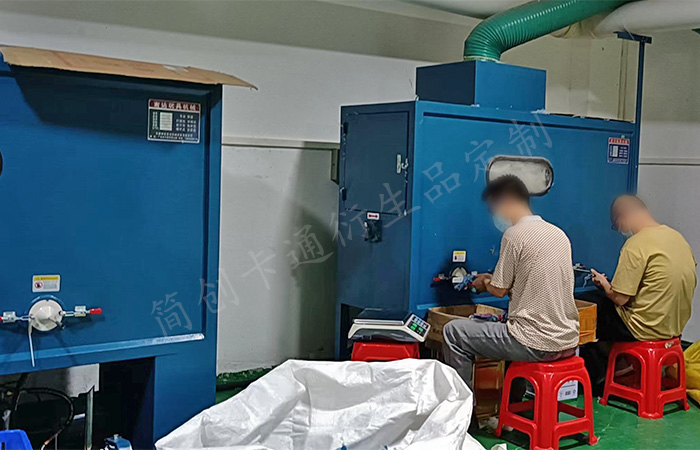 The cotton filling workshop is in operation
Step 10: Put the doll that has been filled with cotton into the manual workshop, sew up the filling mouth, and the plastic master will shape the doll after suturing;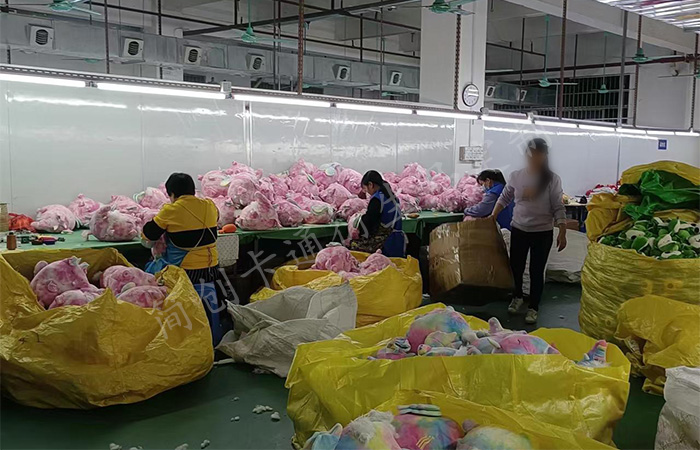 The workshop is busy sewing dolls
Step 11: After the master plastic surgery, after passing the quality inspection, enter the packaging workshop to formally package the dolls;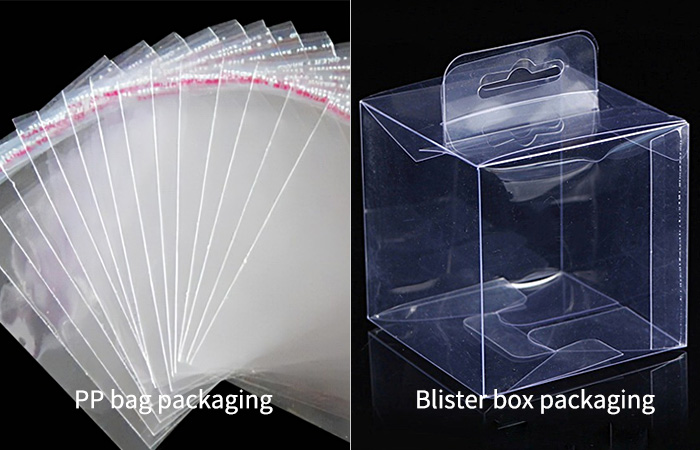 Conventional packaging: PP bag or blister box packaging, or customized carton packaging

Step 12: After packing, ship the goods. There are two ways for the factory, one is to send to the delivery point designated by the customer, and the other is to send the goods directly to the customer's address;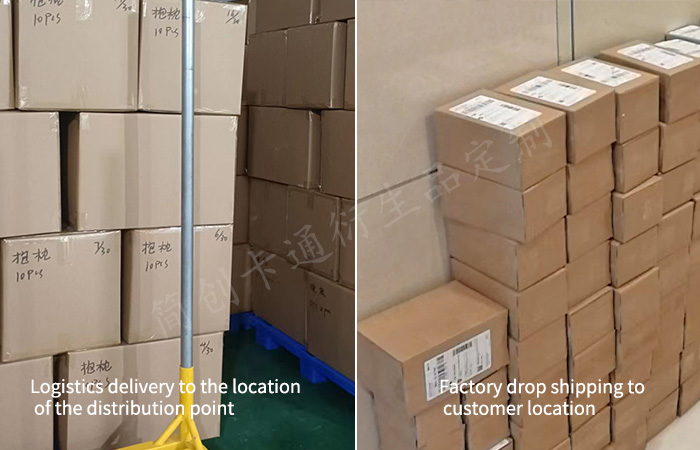 Step 13: After-sales service: If there is a problem in the production process of the product (all handmade products cannot be guaranteed to be exactly the same as the confirmed model), it can be repaired for free;
Real scene of toy factory production