Custom dumpling plush And Dumpling Stuffed Animal Factory
Size: customized according to the drawing
Fabric: A grade crystal super soft, PP cotton filling

MOQ: 300 pcs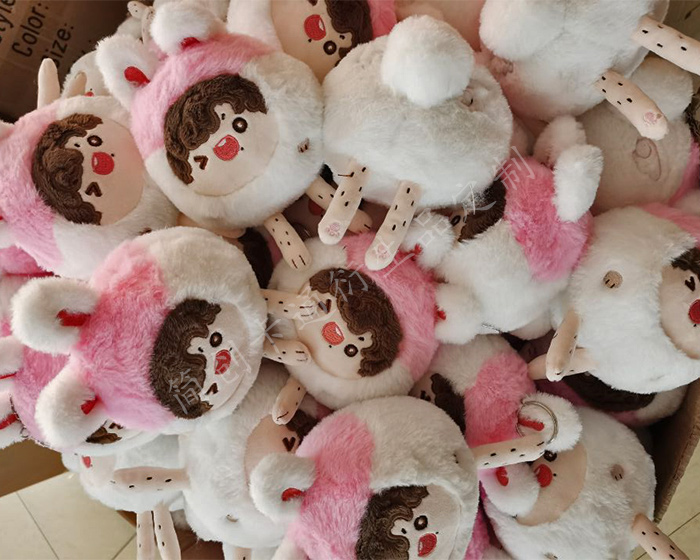 Peach dumplings plush doll waiting for quality inspection, peach flavor, do you like it?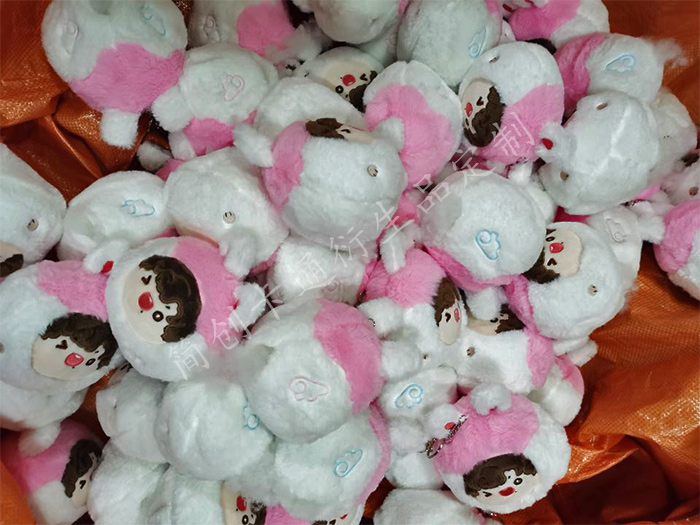 Waiting for quality dumpling plush dolls, they are queuing up.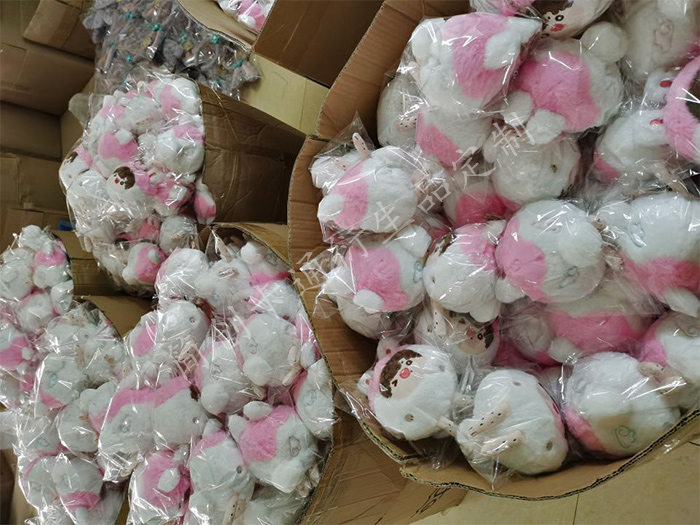 The quality inspection of cotton doll is completed, put into PP bags, and ready to be packed and shipped.
You may also be interested in the following popular topics:
What are some creative ways to incorporate Dumpling Plush toys into room decor?
Shelf Decor: Arrange a collection of Dumpling Plush toys on shelves or bookcases for an adorable and eye-catching display.


Wall Art: Attach Dumpling Plush toys to a blank canvas or wooden board to create a charming and three-dimensional wall art piece.


Hanging Mobile: Create a hanging mobile with Dumpling Plush toys suspended from a decorative hoop or branch for a playful and enchanting focal point.
What are some popular materials used for making Dumpling Plush toys?
Popular materials used for making Dumpling Plush toys include soft and huggable fabrics like plush fleece, velboa, minky fabric, and faux fur. These materials are chosen for their comfort, durability, and ability to create a cozy and cuddly texture in the finished toy. Additionally, felt and cotton fabric can be used for creating intricate details such as facial features and embellishments. These various fabrics allow for a range of textures and aesthetics, contributing to the charm and appeal of Dumpling Plush toys.
What are some creative DIY ideas to personalize Dumpling Plush toys as gifts?
Embroidered Initials: Add the recipient's initials using colorful embroidery thread to give each Dumpling Plush toy a personalized touch.


Customized Clothing: Create tiny outfits or accessories using fabric scraps and sewing skills to reflect the recipient's style or interests.


Fabric Paint Designs: Use fabric paints to add unique patterns, designs, or even small illustrations to the Dumpling Plush toys.


Photo Transfer: Transfer a favorite photo onto fabric and sew it onto the Dumpling Plush as a special keepsake.

What are some tips for sewing intricate details on Dumpling Plush toys?
Use Fine Needles: Opt for fine, sharp sewing needles to ensure accurate stitching in tight spaces.


Thread Choice: Select thin, high-quality thread that matches the fabric color, allowing for neat and discreet stitches.


Marking: Use removable fabric markers or chalk to lightly mark the placement of intricate details before sewing.


Slow Stitching: Take your time and sew slowly to maintain control over the needle and fabric.

Tweezers: Fine-point tweezers can help hold small fabric pieces in place while you sew.
What are some creative ways to display a collection of Dumpling Plush toys in a room?
Floating Shelves: Install floating shelves on the wall and arrange the Dumpling Plush toys in a staggered or organized manner, creating an eye-catching and playful display.

Shadow Boxes: Use shadow boxes or deep frames to showcase individual Dumpling Plush toys, giving them a unique and framed presentation.


Tiered Trays: Place Dumpling Plush toys on tiered trays or stands, varying the heights for an interesting visual arrangement.
Customized production process

Proofing service process:
Step 1: provide dumpling plush artwork, our company will confirm the material and color of the fabric with you;
Provide three-view artwork, and the embroidery thread of the artwork is marked with Pantone color number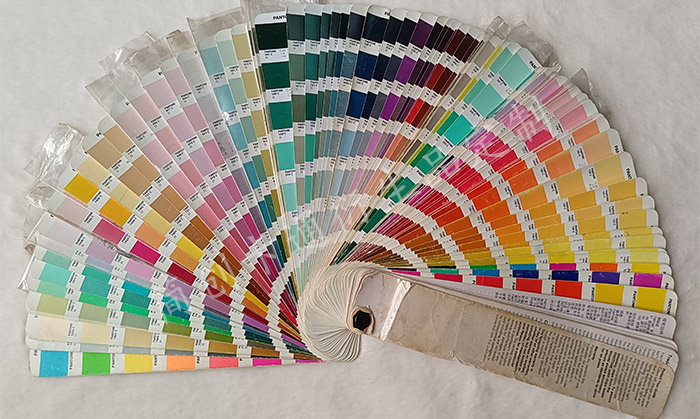 According to the Pantone color number of the artwork, our staff will find similar fabrics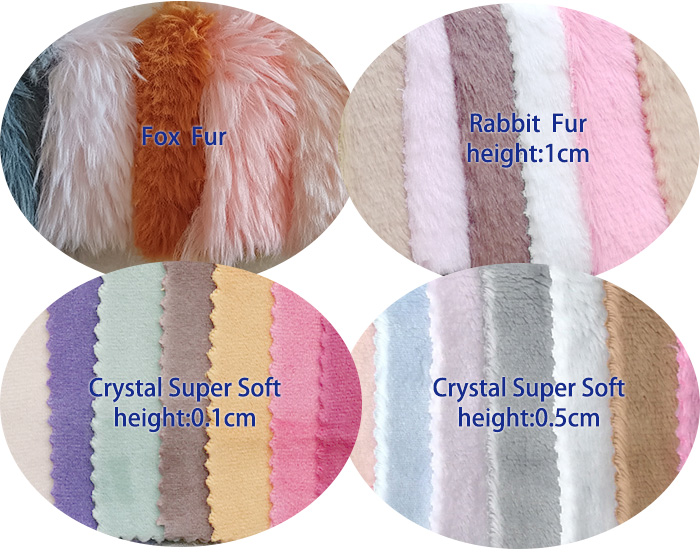 (Provide fabric color cards for customers to choose, for more color cards, please contact our staff)

According to the Pantone color number of the artwork, choose embroidery thread of similar color (the company uses bright embroidery thread for all)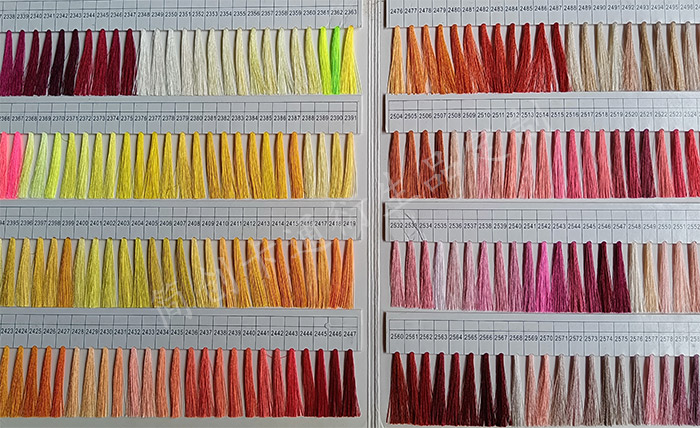 Step 2: After the proofer master is published, communicate with you remotely about the dumpling plush and make revisions;
Step 3: After remotely confirming that there is no problem with the dumpling plush, the dumpling plush sample will be mailed to you for final confirmation of the actual sample;
Step 4: After the dumpling plush sample is confirmed, send the sample back to our company for mass production order;
Step 5:The normal mass production cycle is 30 working days;
Mass production process:
Step 6: Die cutting or laser cutting of the fabric (most fabrics can be laser cut);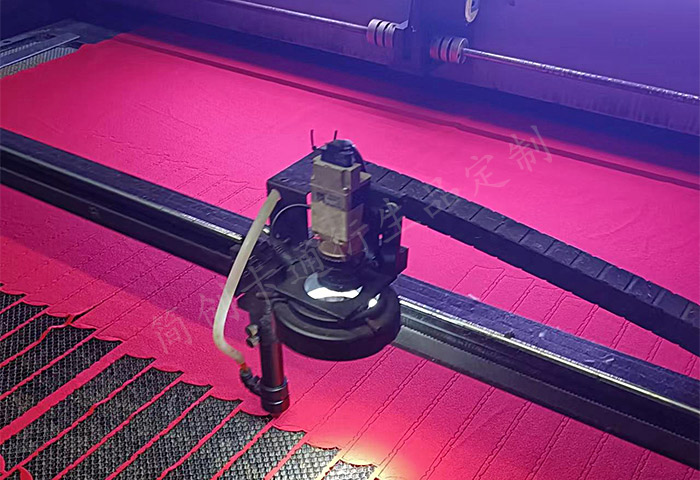 Laser cutting machine in operation in laser workshop
Step 7: Enter the embroidery workshop and carry out various pattern embroidery techniques;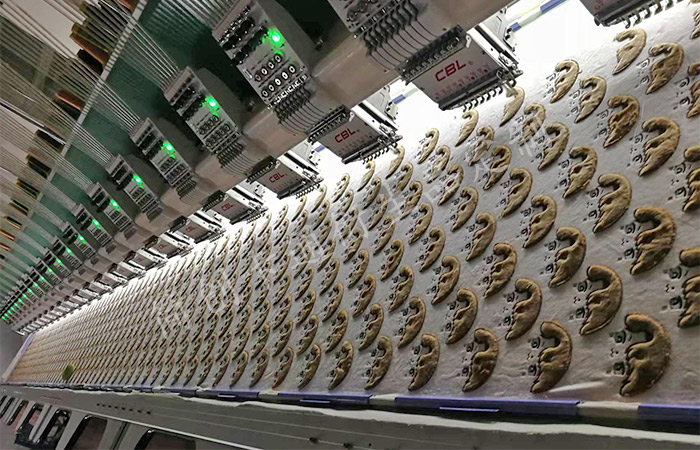 Embroidery machines in operation in the embroidery workshop
(ps: Embroidery machine is also called computerized embroidery machine. It is an embroidery machine with exquisite graphics for dolls. It can realize high-speed and high-efficiency traditional manual embroidery, and can realize "multi-level, multi-layered embroidery" that cannot be achieved by manual embroidery. function, unity and aesthetics" requirements.)

Step 8: Take all the processed pieces and stitch the dolls in the sewing workshop;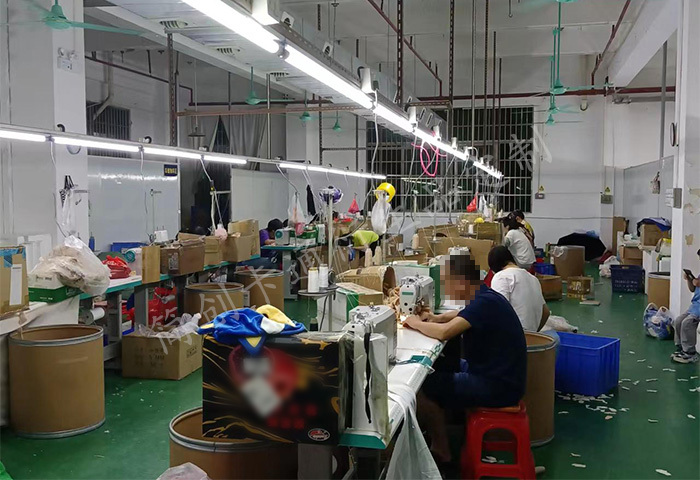 The sewing workshop is sewing the cut pieces. Experienced sewing hands are the greatest guarantee of quality

Step 9: After the dough is sewn, enter the cotton filling workshop to preliminarily shape the plush doll;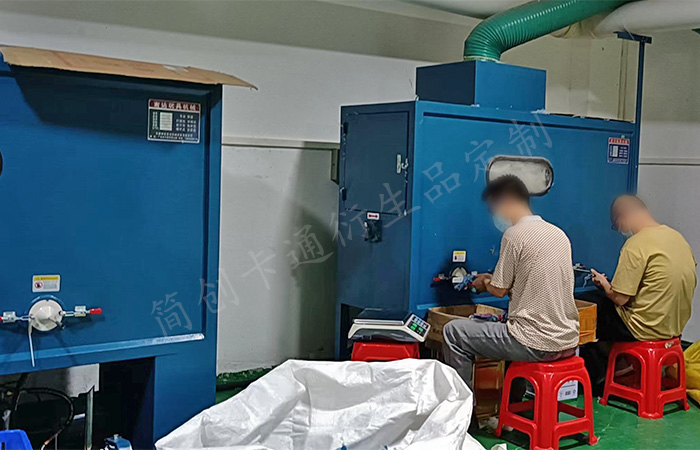 The cotton filling workshop is in operation
Step 10: Put the doll that has been filled with cotton into the manual workshop, sew up the filling mouth, and the plastic master will shape the doll after suturing;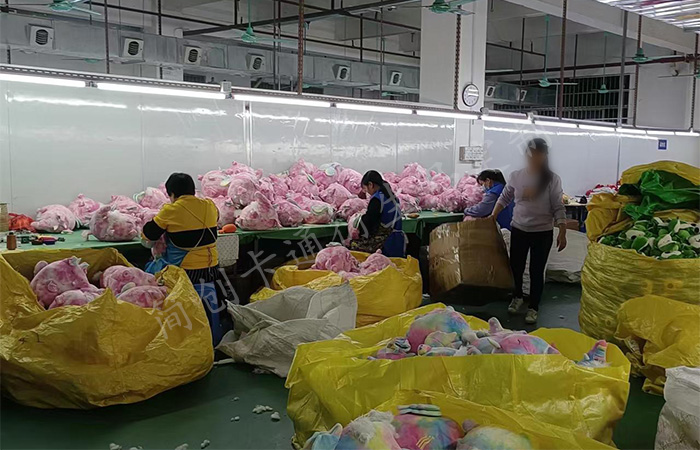 The workshop is busy sewing dolls
Step 11: After the master plastic surgery, after passing the quality inspection, enter the packaging workshop to formally package the dolls;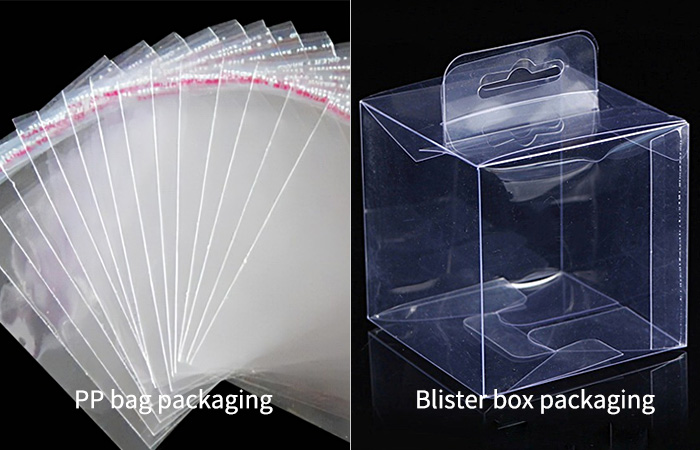 Conventional packaging: PP bag or blister box packaging, or customized carton packaging

Step 12: After packing, ship the goods. There are two ways for the factory, one is to send to the delivery point designated by the customer, and the other is to send the goods directly to the customer's address;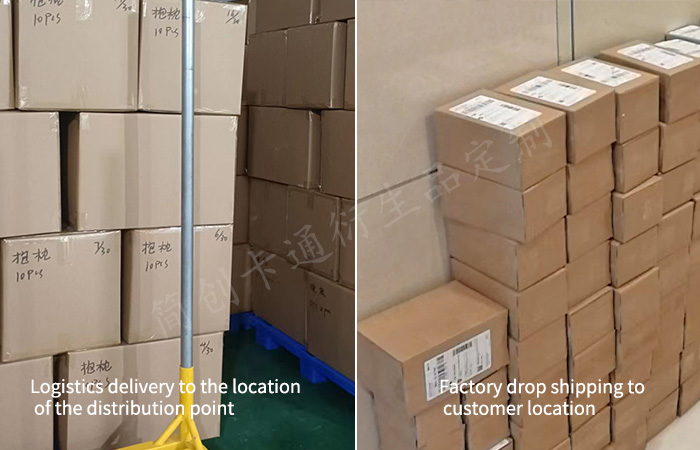 Step 13: After-sales service: If there is a problem in the production process of the product (all handmade products cannot be guaranteed to be exactly the same as the confirmed model), it can be repaired for free;
Real scene of toy factory production